SAME-DAY DISPATCH WEEKDAYS • FREE BRANDED PROMO PACKS WITH ALL ORDERS
GROW WITH US
Overgrow offers the widest selection of cannabis seeds in South Africa – regular, feminized, auto-flowering and high-CBD. We provide elite international genetics, from classic strains to the latest hybrids. All weed seeds are imported from renowned European and American breeders, but stocked locally via specialized refrigeration for speedy delivery. Buy dagga seeds from us online that are vigorous, easy-to-grow and stable. Home-grown flowers or buds can be enjoyed recreationally or used medically.
TOP QUALITY SEEDS
TRUSTED DELIVERY
SAFE AND DISCREET
QUALITY ASSURED
THE ULTIMATE GUIDE TO BUYING WEED SEEDS IN SOUTH AFRICA
When buying marijuana seeds, we at Overgrow understand things can get a little confusing. After all, you simply want to sow the little guys into some rich South African soil, watch them grow into beautiful dagga plants and enjoy the medical and recreational benefits of the resulting bud a couple of months later, right?
READ FULL ARTICLE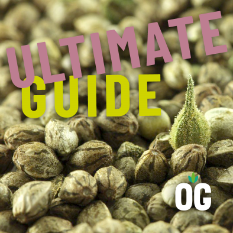 THE OVERGROW MISSION AND VISION
Our success has been built on two important principles. Firstly, we have chosen to work with the top international cannabis breeders, who collect and breed the finest and most stable genetics. We strive to ensure that growers in South Africa get the chance to cultivate the very best quality marijuana for themselves.

Secondly, we offer our clients the highest level of customer service. Our focus on top-quality strain genetics and trustworthy customer service has allowed us to remain the first-choice weed seed supplier to both recreational and medical cannabis growers in South Africa. We stock seeds locally in specialized refrigerators, keeping them fresh and taking any import concerns off your shoulders.

All of our seeds are obtained from reliable sources and derived from elite genetics. Buy our dagga seeds online and we can guarantee you won't be disappointed. We provide discreet, convenient shopping services and prompt delivery to your door within days. Quality genetics are essential to obtain quality results – that is why Overgrow is the right choice.

Our many years of experience in this business have allowed us to build a network of the very best breeders. Every one of our cannabis strains are carefully selected to grow marijuana of the highest recreational and medicinal standard.
You have no products in your cart!