SAME-DAY DISPATCH WEEKDAYS • FREE BRANDED PROMO PACKS WITH ALL ORDERS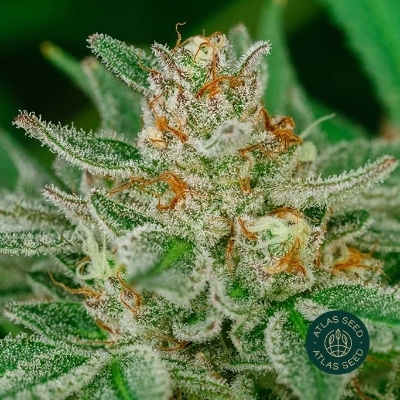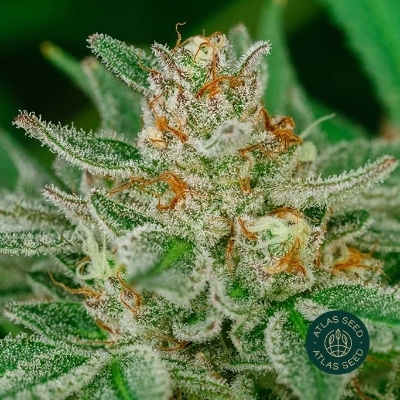 5%
OFF!
FEMINISED SEEDS
BANANA BREATH
by ATLAS SEED


MENDO BREATH X BANANA KUSH
EFFECTS:
POTENT
Potent means very strong, but not in the body builder sense. The word potent comes from the Latin word potentum which means powerful, which is exactly the effect of the strains labelled potent.
Banana Breath is one of Atlas Seed's limited full term feminized options. This cannabis strain was born from the meticulous cross of Mendo Breath and Banana Kush. Gorgeously gassy, spear-shaped flowers and sweet Kush flavours with potent effects await.
These vigorous marijuana plants grow branchy and offer many sites to stack on the high-quality flower.
Towards the end of flowering, which lasts around 7-9 weeks, you can expect bountiful amounts of dense, spear-shaped flowers, covered in frosty trichomes and giving off an exotically tropical/gas aroma.
Prepare to be left feeling completely satisfied by those familiar sweet Kush aromas and flavours you know and love from some of your favourite strains.
20-28% THC levels leave nothing to the imagination. A highly potent effect.
Banana Breath grows strong and healthily in just about any environment. She adapts well to cold and drought conditions and offers resistance to mold too. After a healthy veg phase, 7 to 9 weeks of flowering love is all she needs to deliver exactly what you're after – sweet, juicy buds.
You have no products in your cart!