SAME-DAY DISPATCH WEEKDAYS • FREE BRANDED PROMO PACKS WITH ALL ORDERS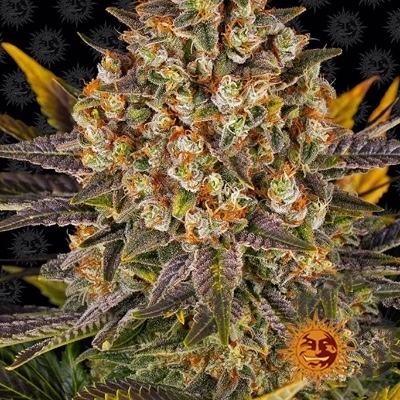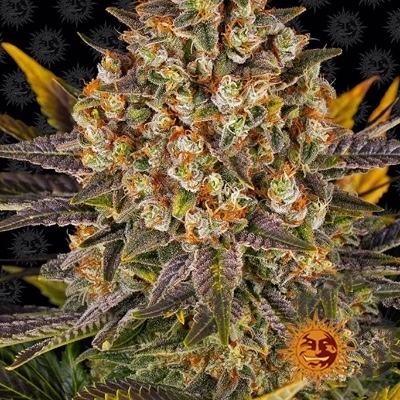 5%
OFF!
FEMINISED SEEDS
BANANA PUNCH
by BARNEY'S FARM


EFFECTS:
EUPHORIC
Euphoria is an intense feeling of happiness or excitement. When a cannabis strain has a euphoric effect, you can expect to be carried away into an extreme state of joy.
/
RELAXING
The dictionary describes relaxing as "reducing tension or anxiety", and that's exactly what these cannabis strains do.
Yet another breeding masterclass from Barney's Farm thanks to their cross of two of the most sought-after genetics – Banana OG and Purple Punch. This delicious 55% indica addition to their prestigious flower collection delivers high yields fast. Outstanding organoleptic traits lead you into an exceptionally sedating effect.
Banana Punch marijuana plants grow strong and sturdy to a perfectly manageable medium height. Your eyes will delight in the beautiful deep purple, orange, and vibrant green colour contrasts. Ambitious amber pistils and a gooey golden coating of sticky, resinous trichomes seal the deal.
You can expect consistently high yields of dense, olive-shaped flower clusters that fill up the branches in just 60-65 days of flowering indoors.
Her Banana OG parent's sweet and ripe banana essence and a hint of citrus delight the nose. Heavy terpene production (mostly limonene and pinene but also myrcene and caryophyllene) creates a sensational citrus and tropical fruit flavour backbone, with notes of earth and sweet berries.
Prepare to be powerfully punched into a relaxed, euphoric, happy, and creative experience.
Banana Punch feminized cannabis seeds grow into plants that thrive in just about any climate, and the plants' medium height provides a versatile foundation for a wide range of growing techniques. Her Purple Punch parentage is not lost as beautiful deep purples and oranges emerge to contrast dark vibrant shades of green.
You have no products in your cart!