SAME-DAY DISPATCH WEEKDAYS • FREE BRANDED PROMO PACKS WITH ALL ORDERS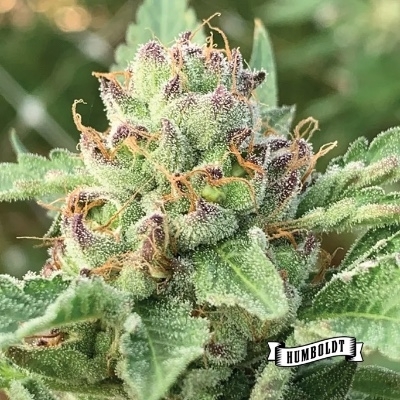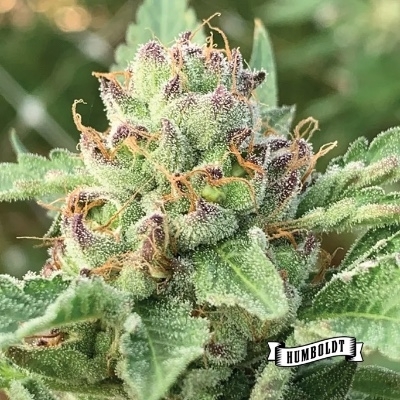 FEMINISED SEEDS
APPLE BLOSSOM
by HUMBOLDT SEED COMPANY


BLUEBERRY MUFFIN X DREAM QUEEN
EFFECTS:
BALANCED
A high that is balanced is one that is both physical and cerebral – just the right amount of both.
/
POTENT
Potent means very strong, but not in the body builder sense. The word potent comes from the Latin word potentum which means powerful, which is exactly the effect of the strains labelled potent.
Humboldt Seed Co. meticulously crossed two of their most popular varieties to combine the best of both worlds and produce this superbly balanced cannabis strain. Blueberry Muffin's unique and outstanding terpene profile ticks all the organoleptic boxes, while Dream Queen brings its own special qualities, most notably a capacity for heavy production. Monstrous THC levels provide you with a potent and energetic yet relaxing high.
These marijuana plants show some variation in terms of phenotypes and have a tendency to grow and grow. Fortunately, they produce accordingly.
Apple Blossom produces huge amounts of dense, trichome-laden flowers with hints of blue and purple colours in an unbelievable rapid flowering time of just 45 days.
A sour lemon/citrus smell leads nicely into a gentle, warming floral scent rounded off with notes of sweet apple.
Expect an intense, uplifting, and energising high that blends into soothing relaxation. Be sure to stock up on snacks as the munchies are incoming.
If you love vigorous cannabis strains that yield heavily and fast, Apple Blossom is your girl. Strong growth lends itself to various training techniques.
You have no products in your cart!