SAME-DAY DISPATCH WEEKDAYS • FREE BRANDED PROMO PACKS WITH ALL ORDERS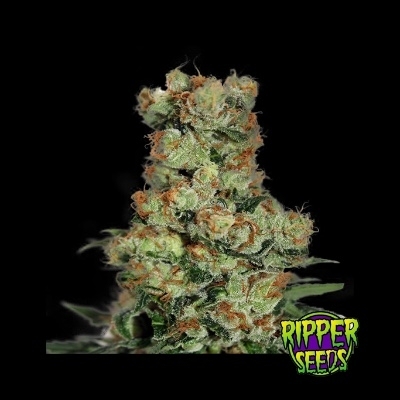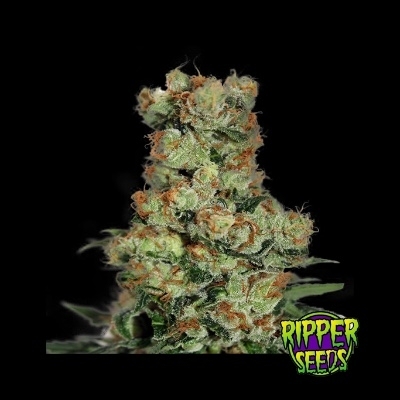 50%
OFF!
Clearance
REGULAR
RIPPER BADAZZ
by RIPPER SEEDS


BAD AZZ KUSH REGULAR HYBRID
EFFECTS:
LONG-LASTING
A high that lasts for a long time...we didn't have to explain that one did we.
/
POTENT
Potent means very strong, but not in the body builder sense. The word potent comes from the Latin word potentum which means powerful, which is exactly the effect of the strains labelled potent.
/
RELAXING
The dictionary describes relaxing as "reducing tension or anxiety", and that's exactly what these cannabis strains do.
Ripper has created an indica-dominant, regular cannabis strain made up of some of the top OG Kush genetics coming out of the USA. The taste and effect are very complementary of one another and will leave a lasting effect. The effect is simply potent and you can get a pretty high yield out too.
Second place: "Flower" at Masters of Rosin 2019.
Second place: "Solvent" at THC Cup 2017.
Third place: "Solvent Extractions" at Cannabis Champions Cup BCN 2017 ( Barcelona).
Second place: "Indoor Bio" at Cannabis Champions Cup 2016.
These cannabis seeds grow into marijuana plants with indica-dominant traits.
High yielding indica, giving you super compact buds of exceptional quality.
The tantalising combination of fuel and lemon, which comes through in thick amounts of smoke and is usually much admired by those with experienced palates.
A very potent effect that'll leave you feeling calm and relaxed for several hours.
You can grow Ripper Badazz indoors or outdoors. FIM or top and stay on top of the weekly pruning to enhance yields. Remember to kill off the males, unless you intent on allowing them to pollinate your females flowers to produce seeds.
You have no products in your cart!