Overgrow Loyalty Program
Overgrow rewards its customers points in the form of OG Coins upon completion of each sale. These coins will be kept in your OG Wallet and can be redeemed on your next order or saved for future orders.

Who is the Program for?
Every customer/member of Overgrow is automatically allocated an OG Wallet upon signup. Start earning OG Coins from your first purchase.

OG Coins
Earn 5% back on your total purchase (excl. courier fee) in OG Coins. OG Coins are redeemable against any future orders.

One OG Coin is equivalent to R1 (Non-redeemable in cash).

Overgrow Referral Program
On Signup an Overgrow User Account is created and a unique referral link can be found under My Account. Use the unique link to refer customers to Overgrow.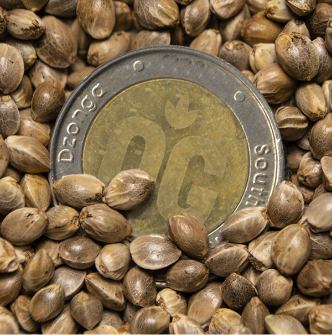 Referral Commission & How to Earn
For every new customer you refer, earn a referral commission paid into your OG Wallet on the completion of sales made within 30 days of clicking the referral link.
Referral commission rate set at 10% Commission is paid in OG Coins and can be used towards future orders. No Cash Out options available.
NB. To earn referral commission your referred customers MUST use your unique referral link to complete purchase.
Ways to share link/s
[Unique Referral Code]
The unique referral link i.e. Unique user identifier can be found in your user account page. This link entitles you to a commission on any sales made through that link for a duration of 30days. Overgrow tracks this through the link. It will look something like
E14C19-4D8211-234234235
When sharing your unique link you are able to refer a specific strain you love or the even the whole site.
Refer Overgrow Site:
https://www.cannabisseeds.co.za/refer/
Referral Code
Refer Strain:
https://www.cannabisseeds.co.za/store/feminised/hso-707-truthband-by-emerald-mountain/
Referral Code
Contact us to find out more