We stock only the best strains from two of the most reputable breeders and seed banks in the world.
Dinafem
A vastly-experienced Spanish seed bank and breeder. Famous for selling the most highly sought after cannabis seeds on the planet.
They pride themselves on undertaking challenging breeding projects to produce a variety of elite strains, capable of meeting the personalised needs of all marijuana users and growers – from inexperienced to the most demanding experts.
Dinafem guarantee nothing but outstanding quality through their collection of premium genetics from around the globe. We stock everything from their famous
Amnesia Kush
to
White Widow XXL Autoflowering
.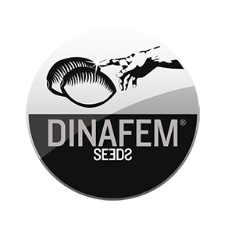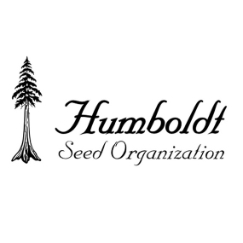 Humboldt Seed Organization (HSO)
A world-renowned American breeder and seed bank with a very proud heritage steeped in environmental protection and cannabis tradition.
Humboldt County is a rough and hardly-touched stretch of Northern Californian coastline, particularly noted for its redwood forests – the largest trees in the world. This region has over 4500 outdoor weed gardens and many indoors too. It's one "corner" of the famed Emerald Triangle – the largest producer of marijuana in the USA.
HSO pride themselves on using elite Californian genetics to deliver some of the most outstanding strains on the planet. We stock everything from their legendary
OG Kush
to
Green Crack CBD
and everything in between.
A final note on genetics
You will have noticed that genetics are deeply intertwined with every step of the decision-making process – choosing a seed type, identifying strains, and figuring out where and how to grow them. As is often the case when birthing something, the end result of a cannabis seed is a matter of "nature versus nurture".
GENOTYPE
describes the genetic blueprint of a particular strain or what traits it has the potential to express. It's the DNA, "the "nature" component.
PHENOTYPE
describes the influence of environment on genetics to determine how plants actually do express themselves (appearance, size, resin, effect, etc). The "nurture" factor.
"Genetics and environment are equally important when cultivating marijuana."

Ever heard the saying, "No two people are alike"? When it comes to growing marijuana, it could be said that "no two phenos are the same". Different seeds from the same mother plant offer a slightly dissimilar genetic code, much like two siblings from the same human parents.
Think of it this way - if two siblings are born with different coloured eyes, it doesn't mean their mother had an affair with the milkman. Seeds are just like siblings, they have slightly different genes. For example, human genes might code for brown versus green eyes. Cannabis genes might code for longer versus shorter internodal distance.
One DIY method to replicate desired genetics is to grow "mothers" and take cuttings to create clones. Two clones from the same mother plant will be "identical twins" and grow alike. Although these can still produce noticeably different bud and other traits, when raised in different circumstances.
Expert breeders like HSO and Dinafem strive to stabilise strain genetics to reproduce favourable characteristics through seeds that deliver homogenous weed plants, time and time again.
The Last Word
When you buy from Overgrow, you are not just buying dagga seeds. You're buying a golden ticket to grow some of the most luxurious, elite, award-winning cannabis on the planet (the entire universe, in fact). And we're giving you all the knowledge you need to succeed too.
Without writing a complete weed bible, we think we've covered just about everything you need to know about buying marijuana seeds in South Africa.
Visit our catalogue to buy now
. If you feel we missed something important or there was anything you particularly loved reading about, please let us know. Interested in buying bulk? As appointed distributors of Dinafem and HSO in South Africa, we're able to wholesale.