SAME-DAY DISPATCH WEEKDAYS • FREE BRANDED PROMO PACKS WITH ALL ORDERS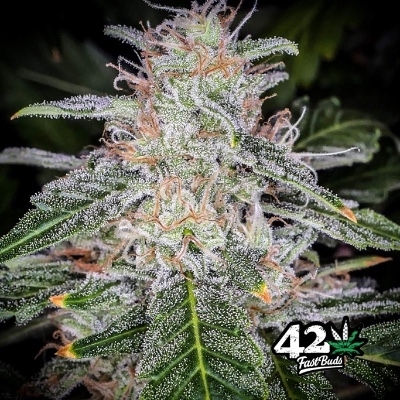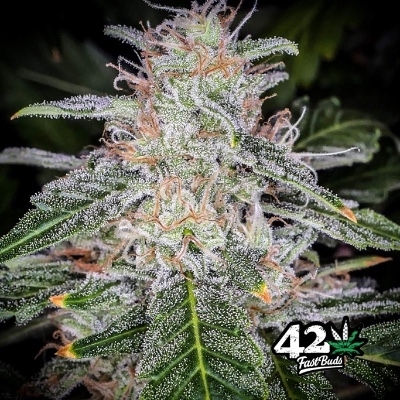 10%
OFF!
AUTOFLOWERING SEEDS
BLUE DREAM AUTO
by FAST BUDS


BLUE DREAM X TANGIE MATIC
EFFECTS:
CEREBRAL
The cerebral effect refers to a head high - which is more commonly found in sativa strains. A head high means that your thoughts, creative ability and perception of things is what gets altered.
/
EUPHORIC
Euphoria is an intense feeling of happiness or excitement. When a cannabis strain has a euphoric effect, you can expect to be carried away into an extreme state of joy.
/
LONG-LASTING
A high that lasts for a long time...we didn't have to explain that one did we.
/
POTENT
Potent means very strong, but not in the body builder sense. The word potent comes from the Latin word potentum which means powerful, which is exactly the effect of the strains labelled potent.
Blue Dream Auto (formerly Blue Dream'matic Auto) is a sativa-dominant, autoflowering cannabis strain by Fast Buds Seeds that delivers the blissful upliftment of her famous parent strain with fast qualities of ruderalis genetics. Plants grow vigorously and the flavours are simply dreamy.
These cannabis seeds quickly sprout into vigorous and bushy autoflowering marijuana plants, with thin leaves and many side branches.
Excellent auto yields of high-quality flowers covered in a white layer of sticky resin. Buds are sweet-smelling, bulky and long.
Much of the Blue Dream qualities come through in this exceptionally fruity hybrid. Red fruits (think cherries and berries) and some earthy notes stand out.
A true sativa high – a potent and long-lasting cerebral effect that will have you feeling dreamy and take away any blues you may be feeling.
Blue Dream Auto plants grow vigorously and with ease indoors or out. You should plant in at least 20L pots. These autoflowers will thrive in coco coir or light soil and with light but frequent watering.
You have no products in your cart!